Your Remodeling Project and What To Expect
STAGE 1: INITIAL CONSULTATION
The first step in the design process starts with scheduling a complimentary consultation with our designer. When you visit our showroom, we will:
• learn about your project and your vision of the project on completion
• discuss your budget in order to guide you in the right direction for material selections.
• help you get acquainted with our selection of high-quality products
• provide feedback on your expectations and details of the project timeline We suggest that you bring the following items to the initial showroom consultation:
• Dimensions/layouts (Form Link)
• Photos of your current space
• Design inspirations; Houzz/Pinterest Ideabooks
If you are interested in further design work, or any kind of adjustments, read on to our next design step!
STAGE 2: IN-HOME MEASUREMENT
Once you are ready to begin the design process with Beloit Cabinetry, our designer will visit your home to obtain precise measurements in order to begin designing your space.
• For kitchen remodels, a $100.00 retainer fee is required to schedule the in-home measurement; and will be applied as a credit to your cabinetry purchase.
STAGE 3: DESIGN PLANNING
• After your kitchen space is measured, we will begin producing a custom design, tailored specifically to meet your needs and style. You can usually expect this process to be completed with 48-72 hours after the home measurement takes place. We will then schedule a time to meet with you again in our showroom for a design presentation, in which our designer will share with you realistic renderings of your envisioned space. Topics discussed in your presentation will include:
• Functionality of proposed design(s)
• Purpose and placement of each individual cabinet
• Cabinetry Accessories (Roll out trays, Waste Bins, Pantry etc…)
• A copy of the renderings of your kitchen design with a cost of the materials. (Pro Kitchen Picture of kitchen design or designs)
STAGE 4: REVISIONS
After the initial design(s) is presented, collaboration between you, the client, and our designer will determine whether any revisions are desired.
• One revision of this design are included in the original kitchen design retainer deposits, should you request them after your presentation.
• Additional revisions beyond the initial revision, require another $75.00 retainer fee for each addition revision. The fee(s) will be applied as a credit to your cabinetry purchase.
• After completion of the final revisions you will be presented with a contract detailing final pricing and Should you require floor plans with installation notes and dimensions before your order is placed:
• A $400.00 fee (also applied as a credit to the final cabinetry purchase) must be processed to release them. After revisions are complete, we are ready to order the materials for your kitchen project.
STAGE 4: ORDERING
We have finally made it, and it's now time to order your cabinetry! During this stage you can expect the following:
• You will receive a copy of your floor plans, construction elevations, and the final HD graphics of your kitchen space. After each page of the above are approved with your signature and/or initials, you will be presented with a contract which will explain the job scope, payment terms and all other information relevant to the project.
• You will receive an estimated project timeline of the project at this stage as well. It will contain expected delivery dates, measurement dates and installation dates.
STAGE 5: PROJECT COORDINATION
After the order is placed, our Project Coordinator will be communicating with you and provide you with the following:
• Updated forecasts of project timelines.
• Communication with your builder/installer if applicable.
• scheduling deliveries, measure appointments, countertop installations or anything else covered in the contract and project scope.
• checking on project status or concerns
• resolving any unforeseen product issues
STAGE 6: YOU HAVE A NEW KITCHEN!!!
Congratulation, your kitchen project is now complete. We hope that you have enjoyed your
experience working with Beloit Cabinetry.
Self Help Project Planning Guide For Kitchens, Bathrooms or Other Rooms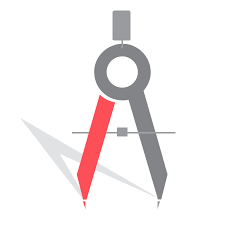 Project Planning
Please download the form below to begin filling out the key information to begin the planning process of your project. This will help save time for you as well as help your project manager at Beloit Cabinetry identify the right materials to begin your project plan.