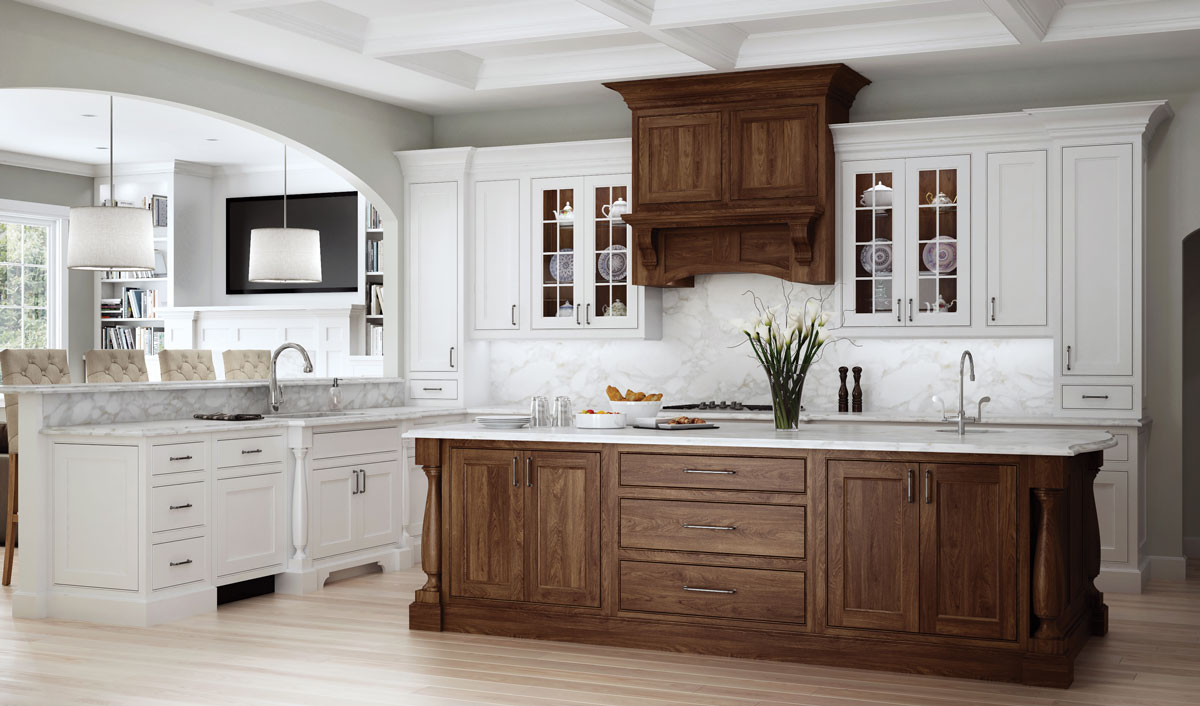 Cabinets are the focal point of your kitchen and have a large impact on the style and overall look of your kitchen or bathroom. At Beloit Cabinetry you will have options with many different cabinet manufactures to determine what suits your style and needs the best. We offer designs in traditional, modern, contemporary, European, rustic, or even a mix to set the mood and functionality of your kitchen.
Kitchen cabinets are not one size fits all products. There are differences in the way cabinets are manufactured that impact cost, production time, the quality of your design, and the overall look of your kitchen.
Click the cabinet manufacturers logo to be taken to our corresponding page.
Types of Cabinets: Stock vs. Semi-custom vs. Custom
Stock:
Pre-manufactured in mass quantity. No customization and cabinets come in 3" increments. Limited selection, but quick delivery.
Semi-Custom
Similar to stock, but with detailing options and the ability to re-size by 1" increments. If you find a style and finish you like, and minimal modifications are made, semi-custom might be right.
Custom
Built to your exact specifications. Design, style, wood species, and finish options are virtually unlimited
Framed or Frameless
What are Framed Cabinets?
Just as the name suggests, you will find framed cabinets are cabinets with a face frame that covers the front of the cabinet box. Commonly known as American Style or Traditional cabinetry. Beloit Cabinetry's framed door style options offer contemporary and transitional doors in full overlay, partial overlay and inset as well.
The doors of these types of cabinets attach to the face frame. The face frame itself gives the cabinet box more stability and allows the manufacturer thinner side panels; typically 1/2 inch although they can vary fr0m 3/8 – 3/4 depending on the price level. However they have less storage space for the cabinet box, but are easier to install than the frameless.
What are Frameless Cabinets?
Frameless cabinets do not have a face frame and are also known as "full access" cabinets, European Style, or Modern Cabinetry. A frameless box offers better ease of access and a tad more storage space by removing the face frame. Due to this, the box is typically 3/4 inch thick to add more stability to the construction. Frameless cabinets generally have a sleeker look with seamless lines and the doors attached directly to the box.
We offer several door styles that provide you a simple and modern appeal to your home. You will see only full overlay doors used in these types of cabinets since the hinges are attached directly to the side of the cabinet box.
Frameless cabinets are generally more difficult to install and not all cabinet installers are experienced with the proper methods to install these.